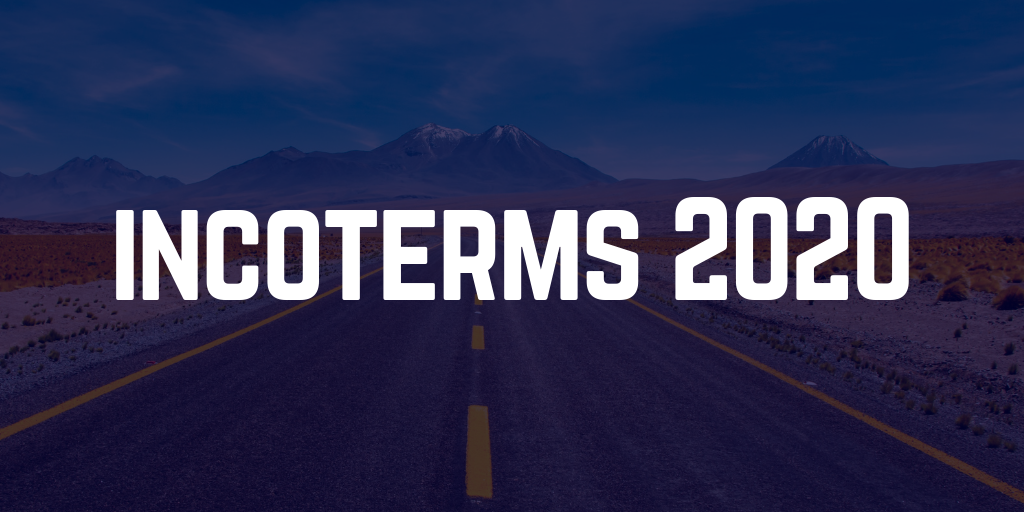 As we approach the end of the decade, preparations to introduce a revised set of Incoterms are starting to intensify. Come January 1st, 2020, industries dealing with the international transportation such as the ocean freightindustry will bid farewell to the current version of Incoterms, and ring in the new.
Incoterms 2020 will see significant changes that will affect importers and exporters across the globe. In this article, we'll discuss the main changes that are reportedly being deliberated.
Main changes in Incoterms 2020
1. Incoterms to disappear
As it stands, the committee is likely to eliminate FAS, DDP, and EXW from Incoterms 2020.
The DDP Incoterm and the EXW Incoterm are often considered to be more applicable to domestic trade and they appear to go against the European Union's new customs code.
As for the FAS Incoterm, the justification stems from the fact that it's very seldomly used and similar to the FCA Incoterm, which allows for goods delivery at the dock.
2. Incoterms to split
DDP Incoterm to give way to DTP and DPP
As mentioned, DDP is likely to disappear due to inconsistencies with payments of customs expenses. But instead of eliminating it completely, the committee is looking at instead creating two Incoterms: DTP and DPP.
As it currently stands, DDP Incoterm stipulates that all customs duties at destination must be borne by the seller, regardless of where the goods are being delivered to (buyer's address, warehouse, terminal, etc). With the new changes, the seller will still be responsible for customs duties, but there will be a clearer distinction with regards to final delivery location.
DTP Incoterm (Delivered at Terminal Paid): Seller is responsible for all transport-related costs including customs duties when goods are delivered to a terminal (be it port, airport, transport center, etc) at destination.
DPP Incoterm (Delivered at Place Paid): Seller is responsible for all transport-related costs including customs duties when goods are delivered to any other places that's not a transport terminal. E.g., buyer's address.
Expansion of FCA
The FCA Incoterm is one of the most versatile Incoterms. In fact, it's estimated that four out of ten international trade operations are carried out under FCA.
One of the main advantages FCA offers is its flexibility with delivery location. This may be the seller's address, a warehouse, a seaport, an airport, etc. Plus, it can be applied to all modes of transportation, which makes it perfect for multimodal transport.
But this could soon change and we may see the FCA Incoterm unfolding into two: one for land transportation and another for sea.
"Removing EXW and pushing the use of FCA makes sense as FCA gives the exporter more control and clarity over the export clearance information it provides to customs/bureau census. Also, it will bring a bit more fairness during negotiations where the seller has greater responsibility (compared to EXW) and the buyer is more protected during the transfer of risk."

– Roberto Laurino, Director of Global Business Development, iContainers
3. New Incoterms
CNI: New member of the Incoterm family
The next Incoterms edition will welcome a new family member: CNI or Cost and Insurance. The CNI Incoterm is meant to fill the gap separating the FCA Incoterm and the CFR and CIF Incoterms.
As with all other C Incoterms, CNI will be an 'arrival' Incoterm, meaning that risks and responsibilities are transferred from seller to buyer at the departure port. But this new Incoterm will allow the exporter to bear responsibility for cargo insurance, while the buyer takes charge of the risk of transportation.
Other changes in Incoterms 2020
The most notable revisions of the next Incoterms edition are undoubtedly be the new Incoterms, or changes to existing ones. But that's not all. Here's a quick look at some other changes.
China and Australia involved for the first time
The ICC's drafting committee get together frequently to address different issues and problems that its 150 member countries raise. Any concerns are first brought to a national level before it reaches the ICC international headquarters in Paris for discussion.
Most of the members of the drafting committee are Europeans. And for the first time, the drafting of Incoterms will include representatives from Chinaand Australia. Together with France, UK, Germany, Turkey, and the US, they're responsible for revising draft after draft of the Incoterms 2020 before coming to a final and definitive version,
A more practical and simplified edition of the Incoterms
Incoterms 2020 will be easier to understand. Or at least, that's what the ICC intends to achieve in the new edition – to reduce grey areas and eliminate misunderstandings. The committee is well-aware of the seriousness and potential consequences caused by misinterpretations of Incoterms and aims to facilitate the understanding of these transport terms with Incoterms 2020.
"I can say that a general focus will be on making the rules easier to understand and use, to try to reduce misuse of the Incoterms rules, which can lead to costly consequences"

– Emily O'Connor, senior policy manager, ICC
Since one of the main objectives of Incoterms 2020 is to simplify it, it is expected that Incoterms 2020 will be drafted with simpler terms and supported with examples to help with understanding.
"Most issues with Incoterms we come across are due to a lack of knowledge of them or not knowing how to apply them properly. So going forward, it will not only help to have clearer and more differentiated Incoterms but also more enforcement to ensure they're being used correctly and adequately."

– Roberto Laurino
The more educational focus and a willingness to make Incoterms easier to understand could be a response to changes the economy has seen in the past decade, including the explosion of e-commerce. In an increasingly globalized and digitized world, international trade operations are diversifying and the world finds itself dealing with new types of importers and exporters. These are sectors and professionals that, under conventional methods, would not have had access to such opportunities and that, in many cases, do not even have specialized training in logistics or international trade.
It's still over a year to go before we can expect to see a finalized version of Incoterms 2020, and perhaps another few years more to measure its results. But it may be safe to say that with the new changes the ICC is deliberating, we can expect to see quite a change in the way international transactions are carried out come 2020.